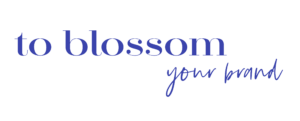 Our inner state reflects in all we touch and in all we create.
Holistic strategy consultancy for brands, products, start ups, organisations, and projects
The shift in modern business and corporate circles is moving toward a personal, holistic and environmental balanced approach to success. Business culture is in a stage of metamorphosis, from strict micromanagement to a culture of mutual benefit and increased workplace satisfaction,this supports the increase on all levels of productivity.
Holistic entrepreneurship shows that all parts are important to the whole. The entrepreneur as an individual is just as important as the other pieces of a business; the product, the marketing, the team.
To Blossom lays out an alternative vision for independent business and brands ; a blueprint for growth that considers your own emotional well-being as the foundation of your success.
We support leaders and their teams with their expansion of their minds, bodies and souls as they continue to build their professional careers and businesses.
We guide you with our holistic approach from the first step of your business and brand idea and accompany you in the growth along your journey.
We develop tools that will empower you and your team members to be yourself, in harmony with the commercial demands of your chosen industry.
Through my long experience as a creative entrepreneur in the lifestyle industry I love to build up brands and structures. I recognise from a holistic perspective what a brand, a project and a product need to flourish in a sustainable ethical way to succeed in the market of today. I see deeply and clearly what is missing and what is needed for your brand or your structure to be a changemaker who creates an impact in the society and who is an inspiration for the community and the future generations to come.
As a CEO for many years, and with my ability to see and feel the human structure, I can identify team and structure patterns that keep progress from moving forward. Together we create the path to success for the people, the planet, and the profit.
I love to give you more detailed information. Feel free to call me. + 49 160 8752962
Price on demand, incl. travel and accommodation costs. km@toblossom.org
»
A business is successful to the extent that it provides a product or service
that contributes to the happiness and wellbeing of the whole.
«
Kate Merkle